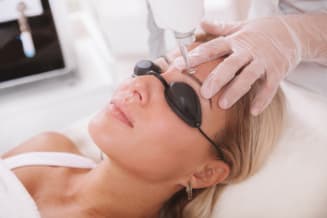 Laser Safety: Understanding Medical Lasers & IPL
In stock
Laser training doesn't stop at making sure your lasers give your patients the results that they want: it also requires a thorough understanding of how cosmetic lasers can go wrong. For any provider with a laser system, going through laser safety training is a must if they want to provide these treatments.
FACE Med Store has extensive experience in helping cosmetic practices across the country with their tools and supplies, including the proper laser training needed to operate their laser therapy systems. Our laser safety courses were developed with both treatment and laboratory safety in mind for the best results.
Please give up to 24 hours for your course to activate after purchasing.
Laser Safety: Understanding Medical Lasers & IPL Videos
Laser Safety: Understanding Medical Lasers & IPL
Laser Safety: Understanding Medical Lasers & IPL - Table of Contents
What's Included
Online Lessons
Chapter 1: Pre Course Knowledge Evaluation And Chapter 2: Course Objectives
Chapter 3: Laser Physics
Chapter 4: Characteristics Of Laser
Chapter 5: Basic Skin Anatomy
Chapter 6: Melanin And Our Natural Photoprotective System
Chapter 7: Medical Lasers Explained
Chapter 8: Medical Applications Of Lasers & Led
Chapter 9: How Laser Interacts With Tissue?
Chapter 10: Medical Applications Of IPL
Chapter 11: Laser Safety Matters
Chapter 12: Final Online Assessment
Features of Our Laser Safety Course
Learn the safe use of laser systems. Students will learn the proper safety precautions to take before, during, and after the operation of their laser system, including the hazards to watch out for when using them for medical and cosmetic treatments.
Identify the safe targets on the skin and face for laser treatment. While medical and cosmetic lasers are non-invasive, laser treatments are best applied to specific locations on the face and body. This safety manual will also cover areas that are specific to certain cosmetic procedures, like hair removal.
Manage any adverse side effects and prevent complications. Laser treatments are never free from potential complications. You'll learn how to manage the few ones that can occur through this laser training course, as well as equip yourself with the skills needed to prevent any adverse complications from getting worse.
Why Go Through Our Laser Safety Course
Improve the results of your treatment.
Working with lasers is far from an occupational safety hazard, but keeping the basics of laser safety in mind can help improve your treatments. With a deeper understanding of the basics, you're able to administer treatments without worrying about injuring yourself or your patient.
Avoid adverse complications.
Knowing the intricacies of your laser system can help you avoid the worst side effects, or manage any ones that occur during your treatments. This also lessens the long-term risks of consistent laser treatments.
Access reference materials.
You'll be able to access the information in the laser training course even after course completion, giving you a reliable source of knowledge on laser safety.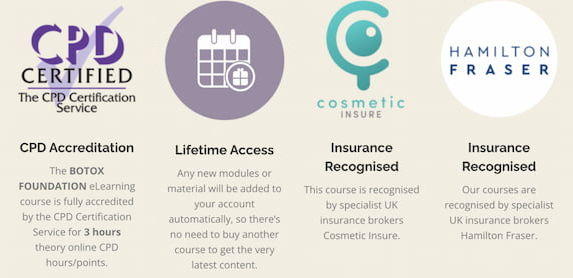 Disclaimer About Our Laser Safety Course
This course is meant for the use of medical professionals, cosmetic practitioners, and other trained staff in operating laser treatment. It is not meant to be used as a safety manual for patients who want to operate laser machinery on themselves.
This course only serves as a foundation for laser operations. For specific tips on your laser system, consult your manufacturer's manual.
Contact FACE Med Store for more inquiries about our new products or to get in touch with customer support.
Disclaimer of warranty
No warranties or representations. Sellers and purchaser specifically acknowledge that except as otherwise set forth in this purchase agreement, sellers are selling and purchaser is purchasing the purchased equipment / tools "as is, where is". Seller is not providing any warranty for the product and not making any warranty, express or implied. Purchaser has inspected the equipment/tool, and is not relying on any representations or warranties of any kind.
Purchaser agrees and understands that it is solely the responsibility of the purchaser to know and understand the training and regulatory requirements of the state in which she/he is operating in order to use the product. Purchaser agrees to defend and indemnify seller for any misuse of the product and seller shall in no way be responsible for any injury, accident, malfeasance or misfeasance related to purchasers use of the product.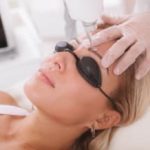 Laser Safety: Understanding Medical Lasers & IPL
In stock