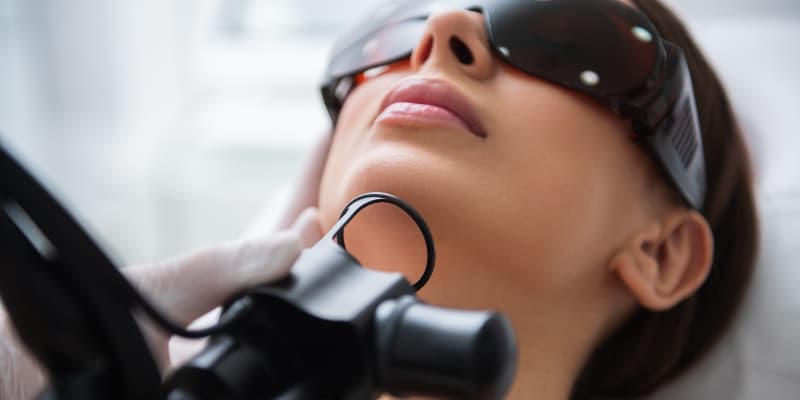 Laser Resurfacing
In stock
Laser treatments have dramatically expanded their uses beyond hair removal. With the right laser system, any provider today can use laser therapy to achieve a wide variety of rejuvenation across the face and body. But for the best results, providers must always go through laser training to prevent adverse complications.
As an experienced supplier of medical tools and devices, FACE Med Store understands the need for thorough laser training for patients and providers alike. Not only does this ensure the safe use of the laser equipment, but it also helps a physician provide better results with treatments like laser resurfacing.
Please give up to 24 hours for your course to activate after purchasing.
Laser Resurfacing Videos
Laser Resurfacing
Laser Resurfacing - Table of Contents
What's Included
Online Lessons
Chapter 1: Pre Course Knowledge Evaluation
Chapter 2: Learning
Chapter 3: Introduction To Lasers
Chapter 4: Introduction To Laser Resurfacing
Chapter 5: Full Ablative (Non-Fractional)
Chapter 6: Fractional Lasers
Chapter 7: Types Of Fractional Lasers
Chapter 8: Self-Assessment Quiz 1
Chapter 9: Comparison Of Full And Fractional Ablative Laser Resurfacing
Chapter 10: Laser Skin Resurfacing
Chapter 11: Patient Consultation
Chapter 12: Contraindications
Chapter 13: Treatment Preparation
Chapter 14: Self-Assessment Quiz 2
Chapter 15: Laser Safety
Chapter 16: Laser Technique
Chapter 17: Post-Care
Chapter 18: Side-Effects
Chapter 19: Laser Resurfacing: Treatment Considerations
Features of Our Laser Resurfacing Training: Skin Rejuvenation With Safe and Effective Laser Therapy
Learn the different types of lasers used in laser resurfacing. Students will learn to distinguish the ablative and non-ablative lasers in this laser training course. This will help you learn the different options you can provide to your patients that can best bring them close to their ideal result.
Diagnose and examine patients thoroughly. Learn how to properly diagnose patients to match them with the right cosmetic lasers, and ensure that they go through the right procedures before getting their treatments done.
Proper operation of your laser system. Using an aesthetic laser should be done with the right settings to prevent any issues with exposure, especially with patients with sensitive skin. Practitioners will learn the basics of operating cosmetic lasers and applying the proper protocols for laser resurfacing treatments.
Why Go Through Our Laser Resurfacing Training
Improves your treatments.
By understanding the best techniques to use with laser resurfacing treatments, you're able to provide your patient with the best possible results with as minimal hassle and time spent on their treatments.
Prevents adverse complications.
While laser treatment is considered non-invasive, improper use of your lasers can still cause side effects or complications for your client. Practitioners will learn the proper laser safety and education guidelines to prevent this from happening.
Lets you access reference material.
Students will be able to access the material in this course even after course completion, so you'll never have to look too far for references on laser resurfacing. It can also be used as an excellent reviewer in case you're thinking of pursuing continuing education with laser treatments.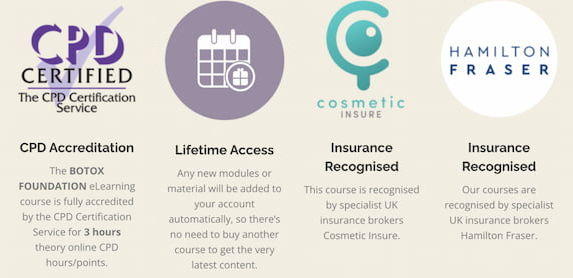 Disclaimer About Our Laser Resurfacing Training
This course is only meant for the use of medical professionals and other cosmetic staff. It is not meant for the use of patients who want to administer laser treatments to themselves.
This course only covers laser resurfacing treatments. It is not meant to be a substitute for other laser treatments or specific protocols for laser therapies.
Contact FACE Med Store for more inquiries about our new products or to get in touch with customer support.
Disclaimer of warranty
No warranties or representations. Sellers and purchaser specifically acknowledge that except as otherwise set forth in this purchase agreement, sellers are selling and purchaser is purchasing the purchased equipment / tools "as is, where is". Seller is not providing any warranty for the product and not making any warranty, express or implied. Purchaser has inspected the equipment/tool, and is not relying on any representations or warranties of any kind.
Purchaser agrees and understands that it is solely the responsibility of the purchaser to know and understand the training and regulatory requirements of the state in which she/he is operating in order to use the product. Purchaser agrees to defend and indemnify seller for any misuse of the product and seller shall in no way be responsible for any injury, accident, malfeasance or misfeasance related to purchasers use of the product.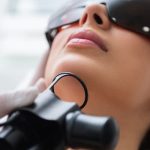 In stock