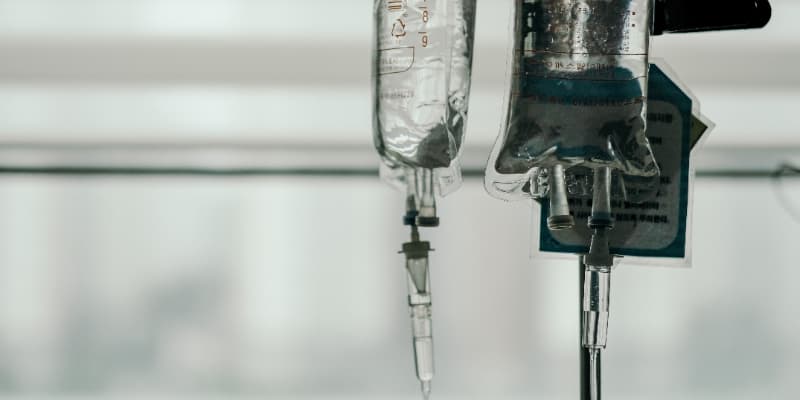 IV Infusion
In stock
Infusion therapy has rapidly gained popularity as a method to get much-needed nutrients and other compounds directly into the body. The variety of different IV infusion kits and formulas available for intravenous administration has made it a necessary inclusion in many cosmetic and clinical procedures – and providers need the proper IV training and IV certification for the best results.
FACE Med Store believes in helping our clients with their continuing education so they can provide the best services possible to their patients. Our IV therapy education module aims to give you the best overview of the health science behind this treatment, down to the actual techniques required for IV insertion.
Please give up to 24 hours for your course to activate after purchasing.
IV Infusion Videos
IV Infusion Therapy
IV Infusion - Table of Contents
What's Included
Online Lessons
Chapter 1: Introduction To IV Infusions For Aesthetics And Wellbeing
Chapter 2: IV Infusion Cocktails
Chapter 3: Side-Effects And Complications Of Intravenous Therapy
Chapter 4: Patient Consultation
Chapter 5: IV Infusion Procedure
Chapter 6: Final Assessment Quiz
Features of Our IV Therapy Training: A World-Class Training Program for Intravenous Therapy
Learn proper protocols for IV therapy. Students will learn the proper dosing protocol, the right techniques, needle placement, and other crucial skills needed to administer IV therapy properly to their patients.
Perform patient pre-treatment screening. A student will also learn the right way to screen and manage expectations before starting any patient on intravenous therapy. Proper screening and consultations with your patient allow you to get better results with their IV therapy course.
Prevent and manage potential complications. While IV treatment isn't an invasive process, there can be potential complications that may result from cases like improper IV placement. This module will teach practitioners how to identify adverse cases, and the best ways to manage them if they occur.
Why Go Through Our IV Therapy Training
Improves your treatments.
IV therapy certification can help improve your treatments by providing you more skills and experience with using IV infusions, especially for both cosmetic and medical purposes. This allows you to provide a higher standard of service.
Avoids adverse side effects.
With a dedicated section on preventing potential complications during IV infusion, practitioners learn the necessary skill set to help manage and avoid adverse side effects.
Lets you access reference materials.
The information on this course will still be available to you after successful completion, allowing easy access to the materials needed in case you need to brush up on your basics or review for continuing education. This is essential for helping you keep your standards of treatment high.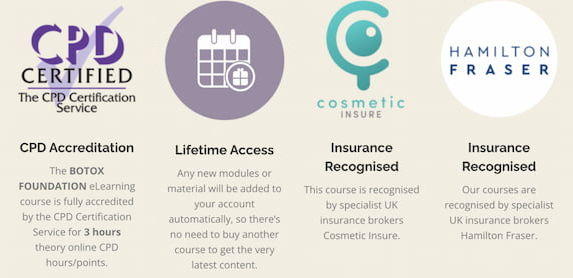 Disclaimer About Our IV Therapy Training
This course is only meant for use by medical professionals and other trained and licensed staff. It is not meant for patients who want to learn how to administer IV therapies to themselves.
This course is not a substitute for the foundational knowledge required to perform other needlepoint treatments. Please check other courses for those certifications.
Contact FACE Med Store for more inquiries about our new products or to get in touch with customer support.
Disclaimer of warranty
No warranties or representations. Sellers and purchaser specifically acknowledge that except as otherwise set forth in this purchase agreement, sellers are selling and purchaser is purchasing the purchased equipment / tools "as is, where is". Seller is not providing any warranty for the product and not making any warranty, express or implied. Purchaser has inspected the equipment/tool, and is not relying on any representations or warranties of any kind.
Purchaser agrees and understands that it is solely the responsibility of the purchaser to know and understand the training and regulatory requirements of the state in which she/he is operating in order to use the product. Purchaser agrees to defend and indemnify seller for any misuse of the product and seller shall in no way be responsible for any injury, accident, malfeasance or misfeasance related to purchasers use of the product.
In stock