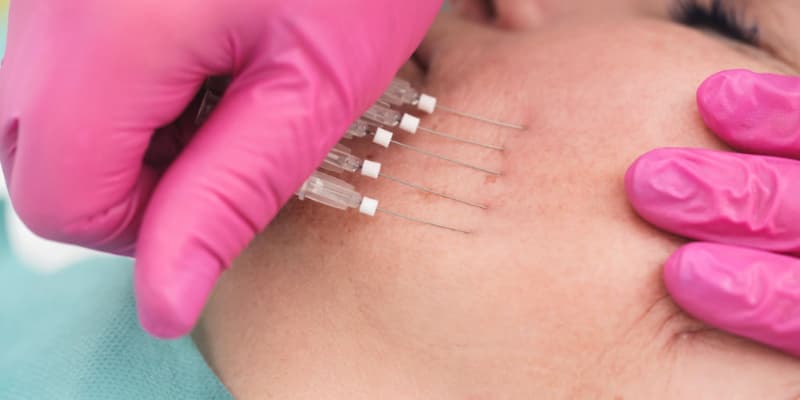 Cosmetic Threads – Mono Threads
In stock
PDO mono thread lifts have been a mainstay of aesthetic medicine since their introduction to the market. It's not hard to see why: with the ability of PDO thread lifting to tighten loose skin and lift problematic areas without surgical procedures, many patients are looking for this cosmetic procedure as a regular part of their skin routine.
For FACE Med Store, providing our clients with the best tools and equipment possible also helps us raise the standard of care for any patient in general. This is why we've created the Cosmetic Threads – Mono Threads course, allowing you to master the PDO thread lift procedure for the best possible results.
Please give up to 24 hours for your course to activate after purchasing.
Cosmetic Threads – Mono Threads Videos
PDO Thread Lift with Mono Threads
Cosmetic Threads – Mono Threads - Table of Contents
What's Included
Online Lessons
Chapter 1: Objectives & Chapter 2: Introduction To Threads
Chapter 3: Concept Of Short Threads
Chapter 4: Short Threads: Treatment Areas
Chapter 5: Patient Selection
Chapter 6: Skin Laxity Assessment
Chapter 7: Contraindications And Complications
Chapter 8: Consultation And Documentation
Chapter 9: Short Threads Marking And Design
Chapter 10: Procedure
Chapter 11: After Care
Chapter 12: Steps To Learning Short PDO Threads
Chapter 13: Summary
Chapter 14: Online Final Assessment
Features of Our Cosmetic Threads - Mono Threads Training Course: In-Depth PDO Thread Lift Training
Learn the best cases to apply PDO thread treatment. Practitioners will learn the right circumstances where this specific type of PDO threading will best benefit the patient, including techniques on the right thread placement and facial anatomy studies. This allows you to provide a higher standard of PDO treatment.
Screen patients and manage their expectations. Given that PDO sutures may take some time before showing visible results, students will also learn the proper way to screen patients and set their expectations accordingly before, during, and after PDO treatment.
Implement proper treatment protocols during PDO thread treatment. You will also learn how to create the best possible environment for your procedure, including keeping a sanitized working area and other safe practices to ensure that nothing goes wrong during your treatments.
Why Go Through Cosmetic Threads - Mono Threads Training
Improves the results of your treatment.
By going through the foundational aesthetic training required for PDO mono threads treatment, you're able to create a higher standard of care for your patient. With more consistent results, you can leverage the non-invasive technique of PDO threading for better long-term outcomes for your clients.
Avoids adverse effects.
PDO thread lifting may be non-surgical, but it doesn't mean that it is exempt from side effects at all. Providers will learn the situations to watch out for during their treatments, lowering the risks of side effects for their patients.
Lets you access reference materials.
You'll be able to go back to the information in this PDO thread training course after course completion, ensuring that you always have access to the material when you need it.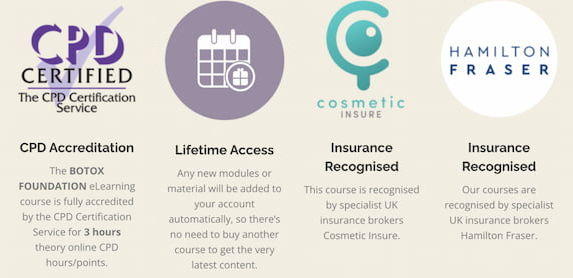 Disclaimer About Cosmetic Threads - Mono Threads Training
This PDO threads training course is only meant for medical and cosmetic professionals. It is not meant for patients who want to learn how to administer PDO thread treatments themselves.
This PDO thread course only covers mono thread treatments. For other types of PDO threading, please check other training modules.
Contact FACE Med Store for more inquiries about our new products or to get in touch with customer support.
Disclaimer of warranty
No warranties or representations. Sellers and purchaser specifically acknowledge that except as otherwise set forth in this purchase agreement, sellers are selling and purchaser is purchasing the purchased equipment / tools "as is, where is". Seller is not providing any warranty for the product and not making any warranty, express or implied. Purchaser has inspected the equipment/tool, and is not relying on any representations or warranties of any kind.
Purchaser agrees and understands that it is solely the responsibility of the purchaser to know and understand the training and regulatory requirements of the state in which she/he is operating in order to use the product. Purchaser agrees to defend and indemnify seller for any misuse of the product and seller shall in no way be responsible for any injury, accident, malfeasance or misfeasance related to purchasers use of the product.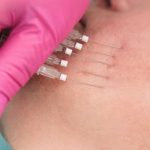 Cosmetic Threads – Mono Threads
In stock