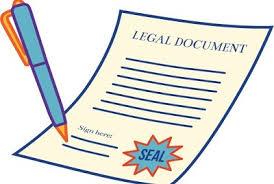 TURN KEY OFFICE SOLUTIONS MANUAL- Take the worry out of starting your own practice with our turnkey practice manual
88 in stock
Setting up your own medical and cosmetic practice is far simpler these days compared to a decade or so ago, but that doesn't mean that the requirements are any less stringent. For providers looking to set up their practices, a turnkey office practice manual is essential – not only to ensure that the foundations of their practice are sound, but that their operations in the future continue to run smoothly as well.
With extensive experience in providing the needs of cosmetic and medical practices across the United States, FACE Med Store now offers a comprehensive Turnkey Office Solutions Manual: a provider's very own guide to getting started with their aesthetic or medical practice.
At FACE Med Store, we offer medical-grade products needed for everyday users and practices looking for quality supplies at competitive costs. For other skincare treatments and instruments, check out our other products:
Please note that products over $500 can not be refunded and are ineligible for return and can only be exchanged for other products or store credits.
Features Of Our Turnkey Practice Manual: Quickly Set Up Your Practice
Operational procedures. Learn why creating a business structure is crucial to getting your practice off the ground, how sales tax applications can work in your practice's favor, and other essential paperwork like tax identification numbers.
Written medical treatment protocols. Get examples of forms that your practice and your patients will need regularly, like consent forms and other legal paperwork required to ensure that your procedures are compliant with your local rules and regulations.
Safety and security policies. Ensure that your practice is compliant with OSHA protocols, environmental safety standards, and other safety requirements for your operations. Also includes sections on how to deal with potential disasters like infection control and reference sheets for harmful substances.
Why Use Our Turnkey Practice Manual
Comprehensive guide. With a single manual, a provider has a detailed overview of everything they may need to get their practice off the ground, compliant with local rules and regulations, and ready to accept patients as early as possible. This also includes building relationships with other practices and hiring employees and contractors.
Less paperwork. Samples of often-used and necessary forms can lessen the paperwork that your practice will need to process long-term, while also giving you the flexibility to adjust the terms of forms based on the latest developments with your specific treatments.
A useful reference. This manual is also an easily-accessible document should you wish to check anything related to the operations, paperwork, and policies required from running your aesthetic practice. From HIPAA policies to post-treatment care instructions, this manual has it all.
Disclaimer About Our Turnkey Practice Manual
This manual is meant for the use of providers who already have the experience to set up their own medical or cosmetic practices. It's not meant for the use of ordinary citizens who have no prior medical training or experience.
This manual does not cover the specific rules and regulations for cosmetic practices in each state. Please consult another resource if you wish to learn how your particular state's rules and regulations apply to your cosmetic practice.
Contact FACE Med Store for more inquiries about our new products or to get in touch with customer support.
Disclaimer of warranty
No warranties or representations. Sellers and purchaser specifically acknowledge that except as otherwise set forth in this purchase agreement, sellers are selling and purchaser is purchasing the purchased equipment / tools "as is, where is". Seller is not providing any warranty for the product and not making any warranty, express or implied. Purchaser has inspected the equipment/tool, and is not relying on any representations or warranties of any kind.
Purchaser agrees and understands that it is solely the responsibility of the purchaser to know and understand the training and regulatory requirements of the state in which she/he is operating in order to use the product. Purchaser agrees to defend and indemnify seller for any misuse of the product and seller shall in no way be responsible for any injury, accident, malfeasance or misfeasance related to purchasers use of the product.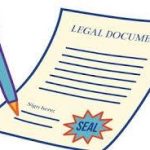 TURN KEY OFFICE SOLUTIONS MANUAL- Take the worry out of starting your own practice with our turnkey practice manual
88 in stock