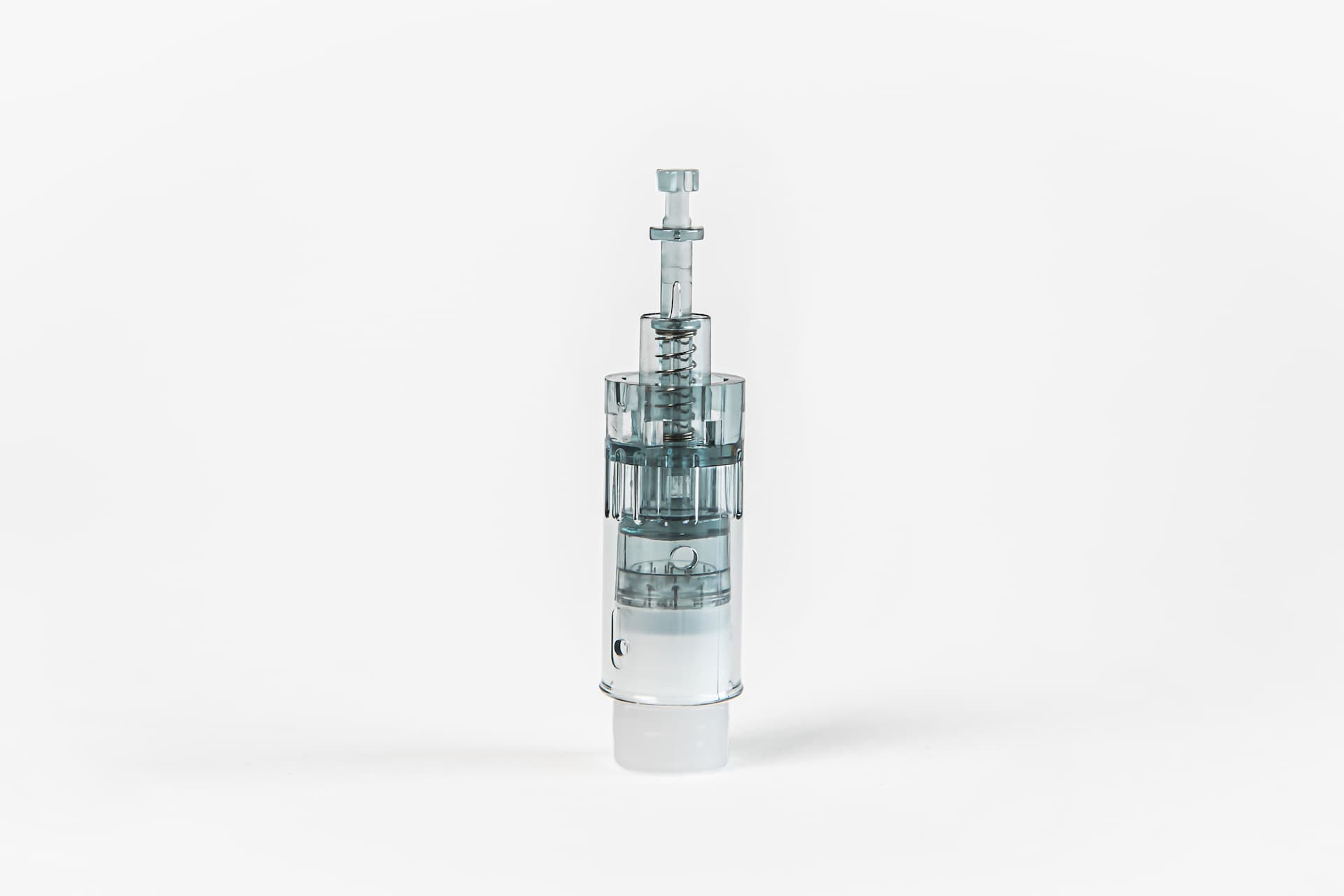 Dr. Pen M8 replacement needles – 10 Pack
7 in stock
Dr. Pen M8 Microneedling Pen is not included.
The Dr. Pen Ultima M8 is a professional microneedling pen used by various aesthetic practices. In terms of performance and quality, the M8 offers accurate microneedling and versatility that providers need to produce effective results. And its disposable needle cartridges offer a consistent, safe, and sterile treatment for every patient.
Our authentic Dr. Pen M8 Replacement Needles are the upgraded version with a 0.18 diameter and 16-pin cartridge. It can provide patients with an effective microneedling treatment with minimal pain and discomfort. Each cartridge is sealed in sterile packaging for your or your patient's safety. The needles can be adjusted from 0.25mm to 2.5mm, providing you the allowance to treat various conditions that benefit from microneedling with longer or shorter lengths.
At FACE Med Store, we offer our clients the best deals on medical and aesthetic supplies. For those in search of better deals, we offer a special Dr. Pen M8 Replacement Needle Bundle: get 10 replacement needles, hyaluronic acid serum, and EGF post-procedure masks. Find more deals on popular aesthetic supplies and more when you browse and shop at FACE Med Store.
Features of Dr. Pen M8 Needle Cartridge
Individual packaging. Each cartridge is sealed in sterilized packaging for your client's safety to reduce the risk of contamination.
Adjustable needle length. The needle can be adjusted to be as short as 0.25mm and up to 2.5mm. This allows you to provide collagen induction therapy, as well as treat a number of skin issues ranging from fine lines to deep scars.
Three-slot connector. Each cartridge is designed for a smooth and stable connection that can withstand the highest speeds on the Dr. Pen M8.
Benefits of Dr. Pen M8 Needle Cartridge
Better performance and results from older cartridges. Older cartridges have a 0.25mm diameter and a 12-needle pin. The new and improved 0.18mm diameter produces thinner microchannels that are less likely to scar while still ensuring your body's healing process. And the higher needle pin count allows the Dr. Pen M8 to cover more areas rather than needles being more spread out.
Tackle more skin treatments. Unlike other microneedling devices like a derma roller, the needle cartridge can be adjusted to different sizes that can handle a variety of treatments. For instance, treating skin discoloration requires short needles to pierce the superficial stratum corneum layer of the skin before moving onto longer lengths to penetrate the epidermis.
Improve your bottom line. At FACE Med Store, we offer great deals that can help your cost of operations and improve your bottom line. Get quality aesthetic supplies at competitive prices when you shop at our online store.
Using the Dr. Pen M8
For DIY microneedling at home, avoid adjusting the needle length beyond 2mm. Improper use of longer needles can cause moderate pain, bleeding, scarring, and infection.
Before treatment, make sure that your face or your client's face is properly sterilized. Don't use your Dr. Pen M8 or any other microneedling devices on patients with active skin infections or open facial wounds.
Take out the cartridge from its sterile packaging and attach it to the tip of your Dr. Pen M8 device. Remove the white cover on the top of the cartridge before turning on your microneedling pen. After treatment, re-cap the cartridge and dispose of it in a disposal container for used sharp items such as medical needles and cannulas. Throw away all your used sharp medical supplies according to your local guidelines.
Contact FACE Med Store for inquiries and customer support.
Disclaimer of warranty
No warranties or representations. Sellers and purchaser specifically acknowledge that except as otherwise set forth in this purchase agreement, sellers are selling and purchaser is purchasing the purchased equipment / tools "as is, where is". Seller is not providing any warranty for the product and not making any warranty, express or implied. Purchaser has inspected the equipment/tool, and is not relying on any representations or warranties of any kind.
Purchaser agrees and understands that it is solely the responsibility of the purchaser to know and understand the training and regulatory requirements of the state in which she/he is operating in order to use the product. Purchaser agrees to defend and indemnify seller for any misuse of the product and seller shall in no way be responsible for any injury, accident, malfeasance or misfeasance related to purchasers use of the product.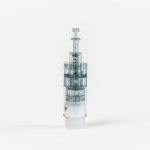 Dr. Pen M8 replacement needles – 10 Pack
7 in stock