Platelet-rich plasma therapy facials aka vampire facials have been rising in popularity and for good reason. Using the anti-aging properties found in your own blood, a PRP or vampire facial could treat the visible signs of aging on your skin such as fine lines, wrinkles, and discoloration.
So how long does it take for the plasma to dissolve after PRP facial injections? While it varies from person to person, you should see the effect of the platelet-rich plasma treatment for about 6 to 12 months before needing another session. With regular PRP facials, the visible benefits could possibly last longer in between treatment sessions as well.
How Long Does Plasma Last After PRP Facials?
Depending on the person, results from PRP facials may vary but most visible benefits last around 6 to 12 months. You will start seeing the benefits of a vampire facial after the initial treatment as the platelet-rich plasma and dermal fillers will promote firming and plumper-looking skin immediately.
It's important to note immediate results may not be final as it takes 2 weeks for the injections and fillers to completely settle. After the initial recovery period, as a direct result of the concentration of platelets injected into your skin, you should see visible improvements to your skin condition.
PRP Injections/Vampire Facial Procedure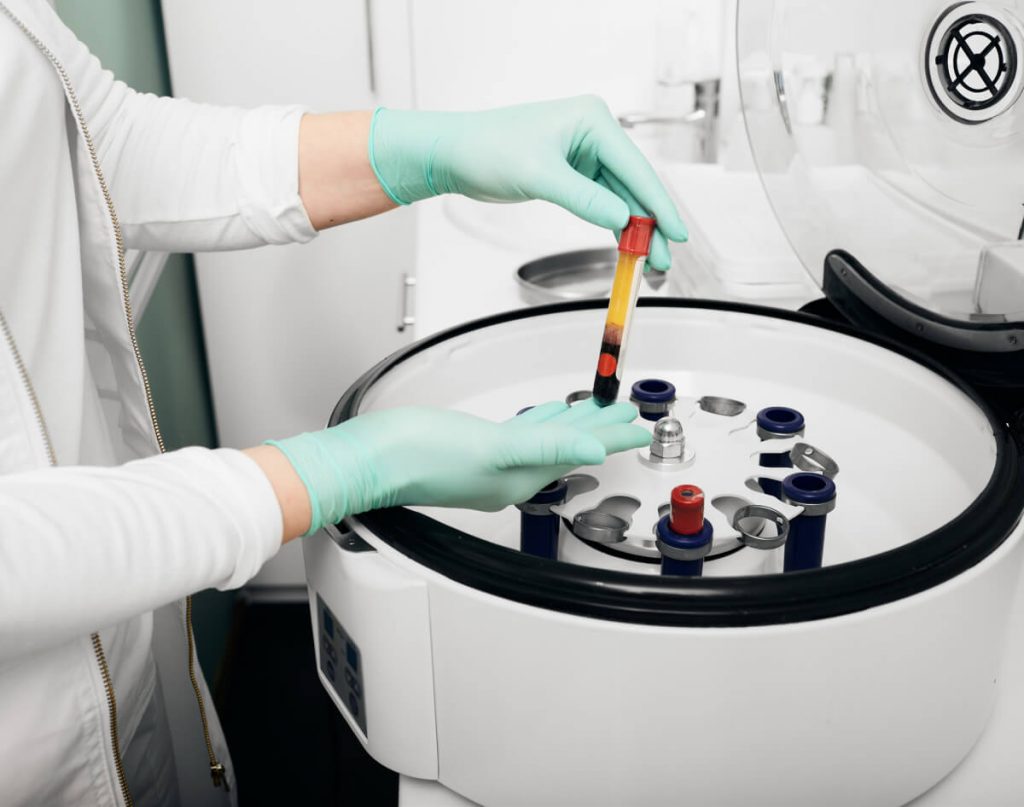 As the name 'vampire facial' suggests, the main ingredient in this cosmetic procedure is your blood. While some would assume that your blood is directly applied to your face, there are actually a couple of necessary steps to make the components in your blood a viable anti-aging treatment. Here is how a typical PRP facial will most likely be conducted:
1) Blood Sample
Like other PRP injection procedures, a vampire facial first step is to collect a blood sample from the patient. Taking a syringe to your arm, your doctor will draw anywhere from 5ml to 15ml of blood to be used in the procedure. This process is no different from any other blood draw and should be relatively painless.
2) Separation of Blood Components
To isolate the platelet-rich plasma from the other component of your blood, your blood sample will be placed into a centrifuge. The platelet-rich plasma is isolated specifically because of the growth factors and anti-aging properties it contains. Once separated, the other components like your red and white blood cells will be discarded leaving you with a concentrated rich plasma solution.
3) Injecting the Plasma Solution
Once the solution is ready, your doctor will directly inject the platelet solution into your skin. Similar to dermal fillers, your doctor will strategically inject the solution to boost platelet activity and its subsequent benefits throughout your face. This may take multiple injections depending on the surface area that needs to be treated.
4) Boosting PRP Facials
With every vampire facial or platelet-rich plasma injection treatment, the aforementioned are the three base-level steps that need to be done to get the desired results. However, when it comes to PRP facials, you actually can have additional treatments done in conjunction with the injections.
In most cases, a microneedling treatment is done before the PRP facials as it has been proven to work as a good skin preparation procedure to boost the effectiveness of the PRP solution later on. While microneedling is the most common pre-procedure, microdermabrasion and some laser treatments have a similar effect as microneedling to the skin making them suitable options to prep the skin before PRP injections too.
Caring for Your Skin After a PRP Facial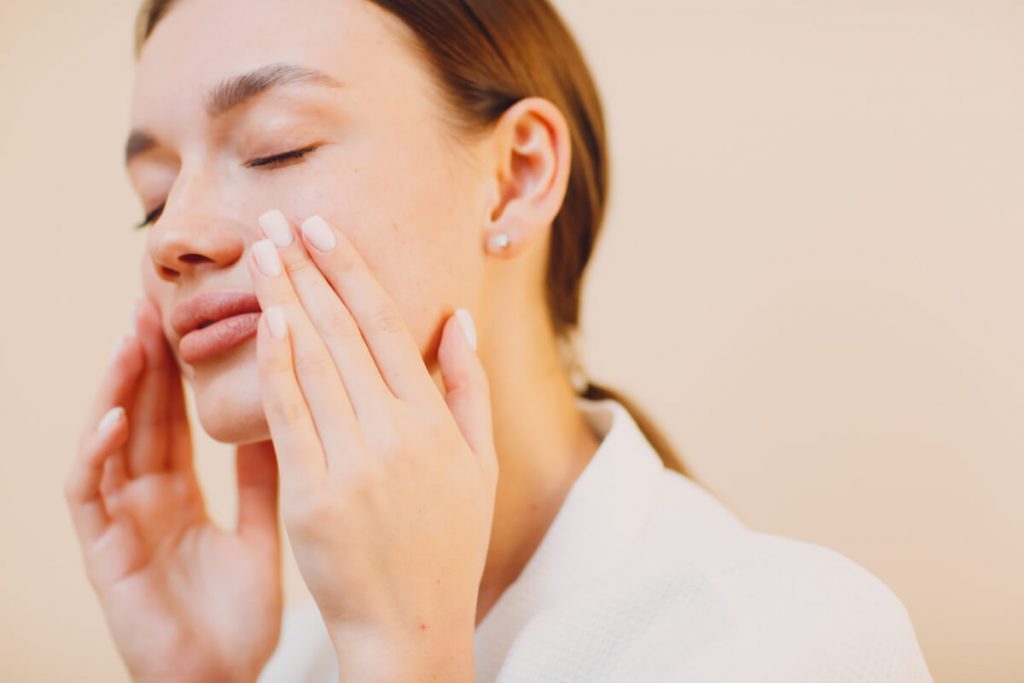 After each vampire facial, you should have very minimal downtime if any at all. However, to help your skin recover faster, there are a few things you should keep in mind. To reduce possible swelling, place an ice pack or cooling pad on the injection sites for the first couple of days. It will also be a good idea to wear sunscreen and to avoid direct sunlight as the sun-damage caused by UV rays could be counterintuitive to the goals you were hoping to achieve with your PRP facial.
It's also possible that your esthetician will recommend that you avoid wearing any makeup for the first few days after your facial and avoid washing your face within the first 12 hours of the treatment. To be on the safe side, it's also recommended that you have your facial at least two weeks before any major events to allow the treatment to fully settle and take full effect on the appearance of your skin
Benefits of PRP Facials
PRP facials are an advanced skincare treatment method that can address some of the most difficult areas and skin concerns that people have due to aging or skin damage. PRP facials' main selling point is their ability to remove visible wrinkles and fines as the treatment works to boosts collagen and elastin addressing the signs of aging at a cellular level In addition to this, acne scars, sun damage, and skin discoloration are some conditions that can be addressed by a vampire facial as well. Overall PRP facials improve the look and feel of your facial skin and provide long-lasting results and benefits over time.
Possible Side Effects
The good thing about PRP facials being a non-invasive treatment is that they have very minimal side effects. Due to the fact that the treatment makes use of your own blood the possibility of having any adverse reactions to the injections is highly unlikely. At most you may experience some bruising and swelling at the injection sites as well as some see some redness around your face within the first few days after your treatment.
It's also possible that you will feel mild itchiness and discomfort on your face but this is quite an uncommon reaction to the treatment. All of these side effects should only last for a maximum of 2 days after your treatment. If you're still noticing these side effects after the initial 2 day recovery period, please contact your healthcare provider immediately.
Is A PRP Facial Right for You?
While PRP facials are generally well tolerated by everyone, there are a few people who may want to avoid them. If you have a medication condition that affects your blood quality and causes blood clots, excessive bleeding, or any type of blood cancer, you may want to opt for a different skin rejuvenation treatment option as PRP may not be an effective treatment process for you. It's also important to note that PRP facials work best on younger clients due to the above-average concentration of platelet-rich plasma in their blood, however, the treatment is still highly effective for patients over 50.
Get Quality Medical Supplies for the Right Price at FACE Med Store!
While PRP facials are gaining popularity, there are many other cosmetic procedures that can be done to achieve quality skin. From dermal fillers to botox, facial injections remain some of the most effective ways to treat the signs of aging and preserve your youthful appearance.
For safe and effective practices, it's important that you use the right devices and needles on your patient's skin. Here at FACE Med Store, we offer an array of top-quality tools at reasonable prices to several clinics around the country, such as PEP Factor to help with the improvement of hair appearance and density. Contact us today to see our stock list.