Holistic alternative treatments refer to procedures that address a patient's concern by taking into consideration the entirety of their well-being and not just looking at something as an isolated issue. But in the medical field, many have defined a holistic alternative treatment to be any healthcare practice that has only limited evidence to different ailments and wouldn't be considered a type of conventional medicine. This is not to say that these treatments are unsafe or ineffective; they're simply not as grounded in evidence-based science and take on a more therapeutic healing process.
So are platelet-rich plasma treatments (PRP) and adult stem cell treatments considered a holistic alternative to traditional treatments? The short answer is, possibly. Stem cell therapy and PRP treatments may or may not fall into the category based on your individual beliefs. However, these treatments directly target the root cause of chronic pain and other symptoms caused by medical conditions. Patients who undergo stem cell and PRP treatments tend to look at their health issues as a whole and treat their own ailments at its core.
Why PRP And Stem Cell Treatments Can Be Considered Holistic Alternatives?
When it comes to traditional medicine, many treatments involve invasive procedures and addictive medicine that only really target isolated issues in your health. What PRP and adult stem cell therapy offer is a more permanent and holistic solution to chronic diseases and their symptoms.
Stem cell therapy and PRP treatments are considered as a regenerative medicine practice wherein damaged tissues and cells that occur due to severe injuries or other health complications are restored alleviating the need for constant medication and treatments to manage the condition.
Not only does this take care of the physical aspect of your well-being, but it has also been said that with the removal of the addictive medicines that come with more traditional treatments, PRP and stem cell treatments can have a positive effect on your mental health and effectively on your well-being as a whole.
PRP vs Stem Cell treatments: What's the Difference?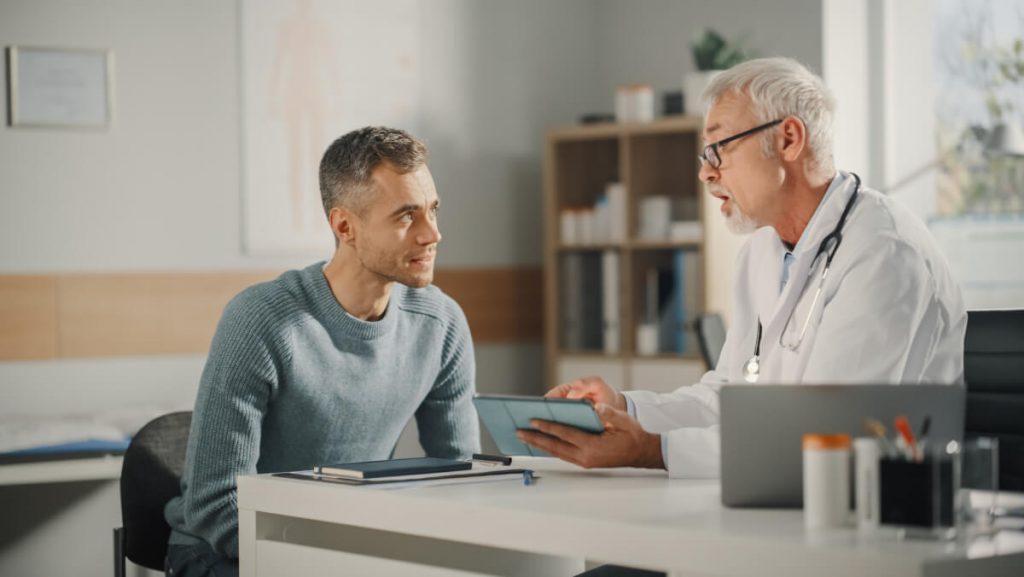 Both PRP treatments and stem cell treatments can be considered holistic alternatives that have benefits to the human body as a whole. While they are both generally safe, you should talk to your healthcare provider to see which procedure would be better suited for your lifestyle and give you the results you desire. Though they can both be an effective treatment for severe injuries, there are some key differences between the two that you should consider before having anything done:
1) PRP Treatments
PRP treatments involve the use of platelet-rich blood plasma which will be injected into the areas that may have damaged tissue and cells caused by chronic diseases or injuries. PRP Treatments begin with a blood draw from your arm as your own blood sample will be the source of the platelet-rich blood plasma solution used in this procedure.
Once the blood sample has been drawn, the blood will be placed into a centrifuge to separate the red blood cells, white blood cells, and platelet-poor blood plasma from the platelet-rich plasma.
Since the plasma solution used in this treatment comes from your own body, once the solution has been injected, rarely will it cause an allergic reaction and should be easily accepted into the body. With platelet-rich plasma believed to have healing and regenerative properties, PRP treatments may accelerate and promote healing within your joints, tissue cells, ligaments, and muscles wherein the solution was injected.
2) Stem Cell Treatments
While PRP treatments require the use of your own blood and plasma in the treatment, stem cell treatments can derive different types of stem cells from many different sources and don't necessarily have to come from the patient themselves.
Stem cell therapy is considered a non-invasive treatment that can take uncategorized cells from one part of the body or another person's body which is then converted into specific cells to replace the damaged cells and cartilage in the body.
While there are many types of stem cells, stem cell injections can convert different types of cells depending on what part of the body needs to be treated. Stem cell treatments have been shown to help with joint pain, orthopedic injuries, acute injuries caused by degenerative diseases and could theoretically be a good alternative to knee replacement surgery.
Though there are a few ethical concerns surrounding the different types of medically unproven stem cell therapy procedures, it has been shown that the applications of stem cell treatments have a wide range of conditions that conventional treatments couldn't effectively treat at this time.
Key Differences Between Adult Stem Cell Injection and PRP Injection Treatments
While both stem cell therapy and PRP therapy have benefits to holistically healing the body and preventing the need for maintenance medications, the benefits they offer do greatly differ from each other.
PRP therapy is limited to using the patient's own blood sample while stem cell therapy has the flexibility of using uncategorized cells from both the patient and a donor. While this may not be a huge concern, the effectiveness of PRP therapy is limited to the available growth factors and platelets in the individual's own blood while stem cell therapy may reap benefits from donor cells.
Additionally, it has been said that stem cell therapy is more advanced than PRP therapy as observed in clinical applications of both procedures. This is because the clinical application of PRP simply boosts the natural healing process of the adult body in which stem cell therapy has the capability to regenerate damaged adult tissues and cells in the body.
Due to this, PRP is often recommended for wound healing and injury treatments only while stem cell therapy can tackle degenerative conditions like cartilage loss, and cystic fibrosis as it can potentially replace the damaged tissues and adult cells more effectively.
How to Choose Between PRP and Stem Cell Therapy
Depending on what kind of results you hope to achieve with PRP and stem cell therapy, you might lean towards one treatment over the other. Consider having more conservative measures, if you're looking to treat a specific injury and painful symptoms, PRP therapy can help stimulate your body's natural healing ability and help the body treat the damaged adult tissues effectively.
However, if you're trying to treat chronic conditions or degenerative conditions, PRP therapy may not be enough. This is when you should look into stem cell science as it will more likely have an effect on rebuilding and regenerating the damaged cells due to the disease.
Consequently, if you're looking for the best holistic alternative to treat some of your medical conditions, it might actually be beneficial to your overall well-being to have both therapy procedures.
Having both PRP and stem cell therapy as complementary procedures means reaping more benefits and getting a better outcome, given that your condition is well-studied and planned for by your provider so as to not get any complications from either procedure.
While PRP therapy can't be a viable treatment for degenerative ailments, studies have shown that PRP therapy can be a beneficial supplement to stem cell therapy as it can help prevent the disease from progressing.
Alternatively, while stem cell therapy is said to be more advanced than PRP therapy, PRP therapy has been shown to provide better relief for some patients with arthritis pain and can be supplemented by stem cell therapy.
With both of these therapy treatments, you'll be able to avoid most of the risks that come with invasive surgery and could possibly treat your conditions effectively. If you're unsure which treatment is for you or if you should try both of them, it would be best to consult your doctor and form a treatment plan to fit your needs.
Other Holistic Alternative Treatments for Chronic Conditions
While alternative stem cell therapy, stem cell science, and PRP therapy offer promising results, they're still fairly new procedures out in the market and need further research and development to fully understand their effect on the body.
If you need a different option for a holistic treatment to treat your injuries, physical therapy might be what you need. As a holistic treatment, physical therapy does not just focus on the isolated injury you might have but could also consider the role stress, diet, and lifestyle plays in your condition.
Proven to work with decades of information to back it up, physical therapy integrates exercise to treat the physical injury while also tackling other factors that may affect the overall well-being of the patient.
Purchase High-Quality Medical Tools and Devices for Any Procedure at FACE Med Store
While both traditional and holistic medical practices continue to develop new treatments to better treat patients, medical professionals still face a lot of risks when performing newer techniques and procedures. Adapting to the newer treatments and procedures can be a challenge but having the correct tool can help ease the transition.
Here at FACE Med Store, we offer high-quality medical tools and devices to ensure that our clients can safely perform cosmetic and medical procedures, whether it be traditional or alternative medicine. For more information on our available tools and devices, contact us today!