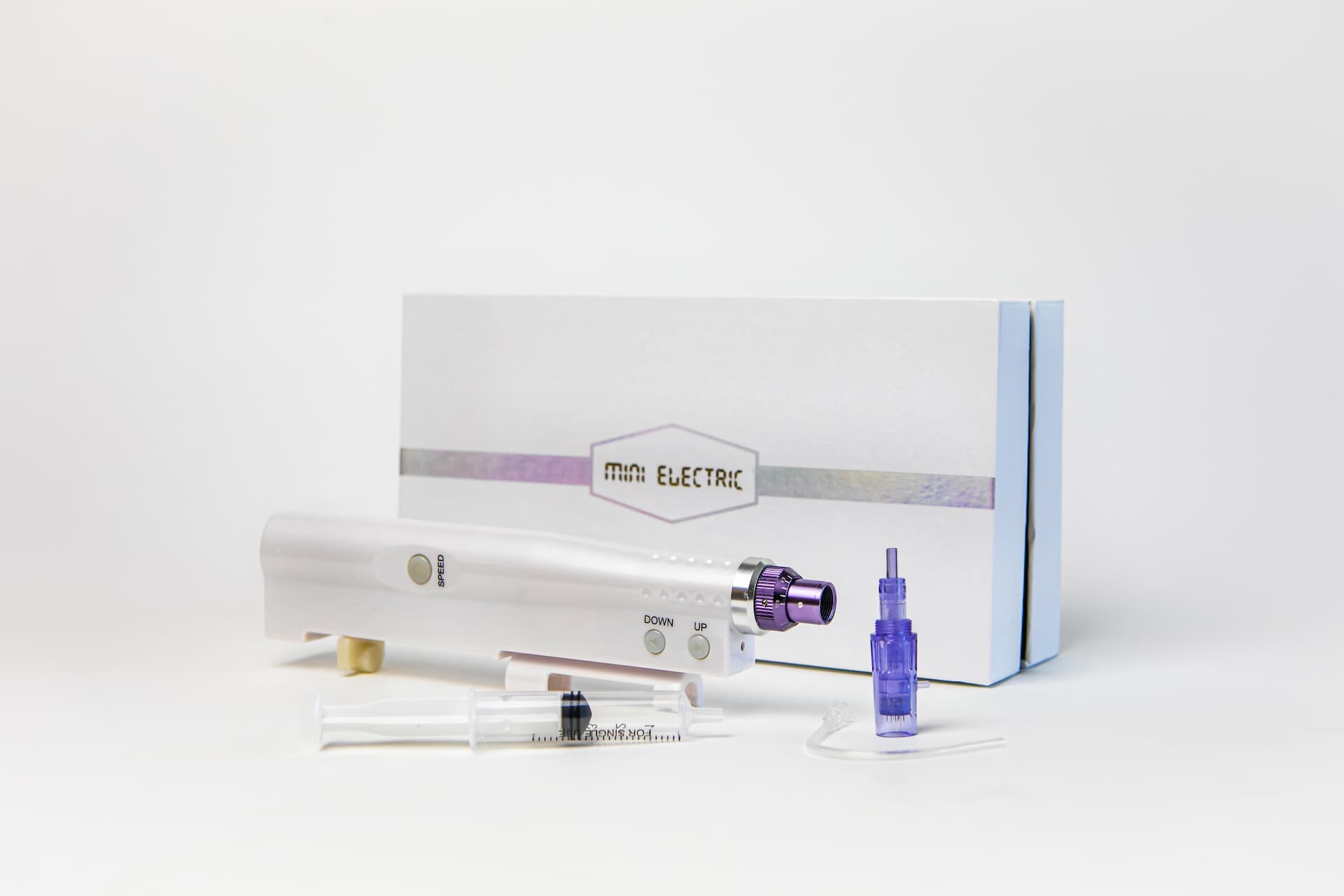 Dermapen with Automatic Serum Infusion Bundle Pack
13 in stock
The use of skin treatment procedures such as a Dermapen with automatic serum infusion is a sophisticated skin microneedling device that lifts, tightens, and rejuvenates the skin in terms of tone, texture, and health. This Bundle pack is the perfect solution to get a reliable Dermapan with replaceable needles and serum stock included. Dermapens are a cost-effective, easy-to-use product that can help you restore your skin's health.
Dermapens, which are available at the FACE Med Store, are used in microneedling skin treatments to cure and treat damaged skin. Microneedling with a dermapen with automatic serum infusion is a wonderful treatment that improves the appearance of skin and brings out its natural glow.
Your body produces more collagen and elastin as a result of the small wounds generated by needle pricking, which aids in skin healing and gives you a radiantly youthful appearance.
At FACE Med Store, we offer dependable and cutting-edge derma pens and other micro needling products with automatic serum infusion to speed up skin renewal.
Don't miss out on our top Dermapen products that have Automatic Serum Infusion technology:
Dermapen with Automatic Serum Infusion Bundle Pack Videos
Derma Pen Microneedling Device
Features of Dermapen with Automatic Serum Infusion Bundle Pack
Needle movement that is automated. A microneedling device with a spring-powered needle tip that allows for vertical oscillatory pulses for focused serum action.
Multipurpose. When it comes to skincare, the Dermapen combines the utilities of both a meso gun and a dermapen. From skincare and exfoliation all the way up to wrinkle removal, clinical practitioners can use it for a variety of purposes.
Variable Needle length. A simple system for adjusting and varying the needle length depending on the region to be treated.
Amazing serums for rejuvenation. Collagen, Vitamin C, peptides, hyaluronic acid, and PRP are among the serums and solutions infused into the skin using the dermapen. In terms of tone and texture, these nutrient-dense foods are essential for achieving youthful, smooth, and vibrant skin.
Comprehensive bundle with supplies. The Bundle comes with replaceable needles, syringes for refilling the serum, 10cc vials worth of HA serum, and a safe disposal tubing making it a valuable bundle pack if you are a dermatologist looking for a reliable Dermapen.
Benefits of Dermapen with Automatic Serum Infusion Bundle Pack
Dermapens with Automatic Serum Infusion technology is a terrific choice for performing cosmetic, aesthetic, and professional operations for better skin health due to their remarkable improvement in results.
The skin treatment instrument that is safe, comfortable, and dependable. It's a safe and reliable therapy option for individuals seeking skin rejuvenation with minimum pain and for dermatologists performing the surgery.
Impressive incorporation of Automatic Serum Infusion technology. When combined with successful serums and solutions, the needle's precise oscillatory motion can improve outcomes by a factor of ten.
Treatment of wrinkles that is precise, accurate and delicate. A precision tool that will target a specific area of aged, wrinkled, or damaged skin with just a needle touch.
Handling and functionality are ideal. The dermapen's handling, mobility, and functionality are greatly improved by the needle's oscillatory vertical motion.
In terms of utility and applications, it's versatile. Dermapens with Automatic serum infusion is a customizable device that can make the treatment plan versatile and flexible.
Extremely low downtime for recovery and rejuvenation time. Dermapens have a fast healing time and little chance of bruising or scarring.
Using Dermapen with Automatic Serum Infusion Bundle Pack
A Dermapen with automatic serum infusion technology is a cutting-edge microneedling device that allows your skin to recover and regenerate in a fraction of the time. By infusing it with stimulating serums that increase collagen formation in the skin, it can address skin issues like decreasing acne scars, closing an enlarged pore, leveling out uneven skin tone, treating aging skin with fine lines and wrinkles, and enhancing skin elasticity.
Microneedles in the Dermapen with Automatic Serum Infusion move up and down across the skin, puncturing minuscule holes as they go. These holes serve as a conduit for the serum's contained nutrients to be absorbed by the skin.
Medical practitioners and dermatology specialists can assist a patient in achieving their beauty milestones by purchasing this Dermapen Bundle pack on the FACE Med Store right now.
Disclaimer of warranty
No warranties or representations. Sellers and purchaser specifically acknowledge that except as otherwise set forth in this purchase agreement, sellers are selling and purchaser is purchasing the purchased equipment / tools "as is, where is". Seller is not providing any warranty for the product and not making any warranty, express or implied. Purchaser has inspected the equipment/tool, and is not relying on any representations or warranties of any kind.
Purchaser agrees and understands that it is solely the responsibility of the purchaser to know and understand the training and regulatory requirements of the state in which she/he is operating in order to use the product. Purchaser agrees to defend and indemnify seller for any misuse of the product and seller shall in no way be responsible for any injury, accident, malfeasance or misfeasance related to purchasers use of the product.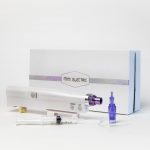 Dermapen with Automatic Serum Infusion Bundle Pack
13 in stock