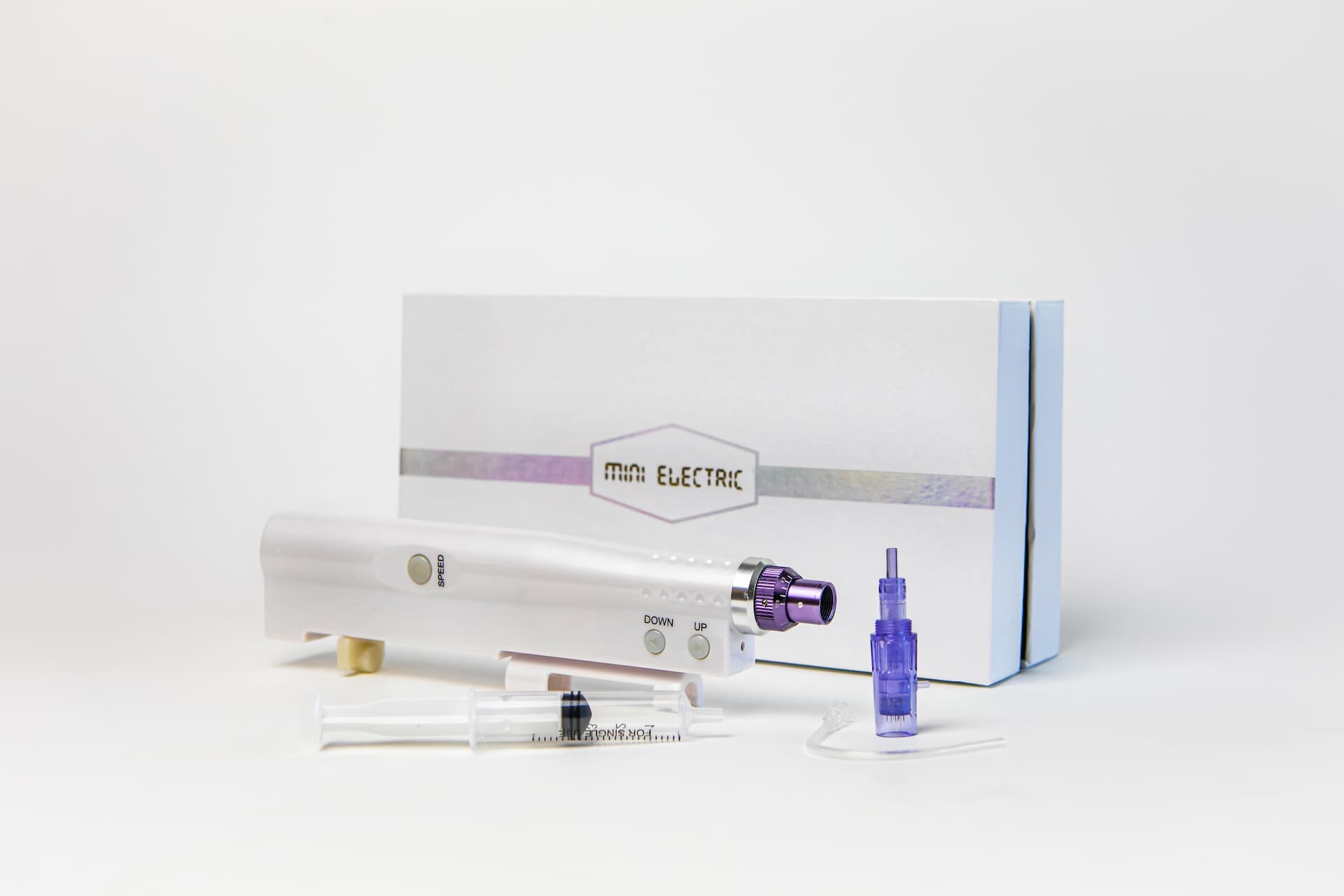 Dermapen with Automatic Serum Infusion
8 in stock
Skin treatment and rejuvenation procedures are extremely beneficial in giving you the look that you desire. Dermapens are an affordable, effective, and convenient tool that can be used to restore your skin health from the comfort of your own home.
At its core, Dermapens that are sold on the Face Med Store can be used in microneedling skin treatment procedures to heal and treat damaged skin. Microneedling treatment using a microneedling pen such as dermapen with automatic serum infusion is a treatment that has amazing benefits that improve the appearance of skin and reveal its natural glow.
As a result of pricking the skin with needles, your body produces more collagen and elastin as a result of the microscopic wounds, which mend your skin and help you seem younger. The A
At the Face Med Store, we provide you with reliable and state-of-the-art derma pen and other micro needling tools that have the feature of automatic serum infusion which will accelerate the rejuvenation of your skin.
Here are some of our top selling dermapens and microneedling products:
Dermapen with Automatic Serum Infusion Videos
Derma Pen Microneedling Device
Features of Dermapen with Automatic Serum Infusion
Multifaceted. The Dermapen serves as both a dermapen and a meso gun with a wide range of applications by clinical professionals when it comes to skincare.
Automated needle motion. A highly effective microneedling device with a spring-powered needle tip that enables vertical oscillatory pulses for targeted serum action.
Incredible rejuvenating serums. The dermapen infuses the skin with result-oriented serums and solutions such as collagen, Vitamin C, peptides, hyaluronic acid, and PRP. These rich nutrients are the key to achieving young, smooth, and vibrant skin in terms of tone and texture.
Adjustable needle length. A convenient mechanism to adjust and vary the needle length according to the area needed to be treated.
Benefits of Dermapen with Automatic Serum Infusion
Due to their marked improvement in results, Dermapens with Automatic Serum Infusion technology is a fantastic choice for performic cosmetic, aesthetic, and professional procedures for better skin health.
Optimal handling and functionality. The oscillatory vertical motion of the needle drastically improves the handling, maneuverability, and functionality of the dermapen.
Precise and accurate treatment of wrinkles. A precision tool that will use a mere needle touch to target the specific area of aged, wrinkled, or damaged skin.
Minimal recovery and rejuvenation time. Dermapens have an incredible recovery time with minimal risk of bruising or scarring.
The safe, comfortable, reliable skin treatment tool. Provides great comfort for the dermatologist while performing the procedure as well as being a safe and reliable treatment option for patients seeking skin rejuvenation with minimal pain.
Versatile in terms of utility and applications. Dermapens with Automatic serum infusion is a customizable device that can make the treatment plan versatile and flexible.
The potency of Automatic Serum Infusion. The targeted oscillatory motion of the needle when paired with effective serums and solutions can boost the results multifold.
Using Dermapen with Automatic Serum Infusion
A Dermapen with automatic serum infusion technology is a novel microneedling device that will enable your skin to heal and rejuvenate within a very small downtime interval. It is able to address skin issues like reducing acne scars, closing an enlarged pore, evening out uneven skin tone, treating aging skin that has fine lines and wrinkles, and enhance skin elasticity by infusing it with stimulating serums that promote collagen production in the skin.
The Dermapen with Automatic Serum Infusion product employs microneedles to glide up and down across the skin, puncturing microscopic holes as it goes. These holes are the pathway through which the infused nutrients in the serum are absorbed by the skin.
Medical practitioners and dermatology professionals can help a patient achieve their beauty goals by buying this dermapen at Face Med Store today.
Disclaimer of warranty
No warranties or representations. Sellers and purchaser specifically acknowledge that except as otherwise set forth in this purchase agreement, sellers are selling and purchaser is purchasing the purchased equipment / tools "as is, where is". Seller is not providing any warranty for the product and not making any warranty, express or implied. Purchaser has inspected the equipment/tool, and is not relying on any representations or warranties of any kind.
Purchaser agrees and understands that it is solely the responsibility of the purchaser to know and understand the training and regulatory requirements of the state in which she/he is operating in order to use the product. Purchaser agrees to defend and indemnify seller for any misuse of the product and seller shall in no way be responsible for any injury, accident, malfeasance or misfeasance related to purchasers use of the product.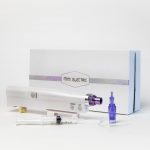 Dermapen with Automatic Serum Infusion
8 in stock